We are Soyolon.
Who we are and what is important to us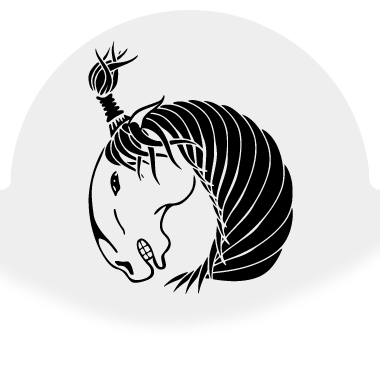 Who we are
We are Mongolians who have lived in Germany for many years, and we love to get people excited about our country. In particular, we want to convey the special feeling of freedom and space that we know so well and often miss. At the same time, we know and appreciate life in Germany and Europe, and we understand the wishes and needs people have when they are out and about in Mongolia. Together with our experience in organizing tours and our connections in the country, we offer our guests the best opportunities for a unique travel experience. By the way, when we are not currently organizing, planning or advising, we love being on site ourselves, discovering new routes, testing accommodation and continually looking for ways we can make good things even better. You can get a good impression of our last trips on our blog


or on our social media channels

,

.
What does Soyolon actually mean?
Horses have always been very important to the people of Mongolia. There are different terms for the different ages of a horse. A Soyolon is a three-year-old horse: it is still youthfully impetuous, but nevertheless already strong and well-developed in all its good qualities.
What is important to us
As tour operators, we attach great importance to bringing our guests as close as possible to the country and its residents. For us, this specifically includes contact with the Mongolian nomads. We know from experience that our guests (as well as ourselves) are always very impressed by the life of these people, their harmony with nature, their respect for the wind and the weather, their trust in themselves and the openness and warmth with which they treat their guests. It is equally important to us that the people who welcome us so warmly benefit from our activities and that we contribute to maintaining this unique way of life in the long term. Part of our income goes directly into our "Soyolon Nomads" fund, through which we support the community of nomads unbureaucratically, creating new perspectives. Specifically, this means:
We promote sustainable tourism.

We are active in the fight against overgrazing by combining new scientific knowledge with traditional herd management.

We are actively supporting the establishment of a milk processing plant in the community of Shargaljuut.

We help with the sale of products such as yak cheese or yak wool.